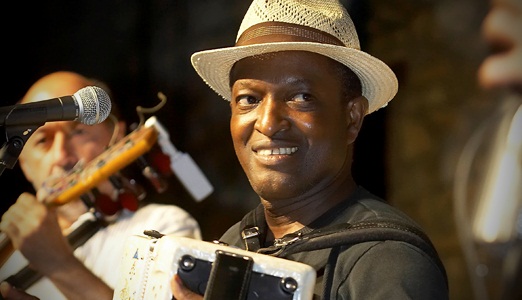 Concerts:
The 18th of August, 7p.m. VU Botanical gardens, Vilnius
The 19th of August, 7p.m. Music club "Combo" terrace, Kaunas


Antonio RIVAS Quintet:
Antonio RIVAS: accordéon, voix leader
Kent BISWELL: guitar
Nelson GOMEZ: basse
Jaime Salazar: guacharaca
Boris CAICEDO: timbales
The expressive music of Antonio Rivas is a guaranteed celebration, full of bright colors, virtuosic accordion sounds, sophisticated rhythms and exceptional performer charisma. Antonio Rivas is an upholder and conservator of Latin American culture cumbia and vallenato music genres, he gained a lot of experience from the greatest legends in this style: Alejendro Duran, Abel Antonio Villa, Mariano Perez, Pablo Garcia. Antonio Rivas is extraordinary dedicated to creativity and it is reflected in all of his projects which certainly conveys the unique forms of music.
We are inviting you all to enjoy the performance and together with Antonio create joyful Caribbean energy fulfilling Latin America's most beautiful coastal mood!