Concerts:
February 26th 8 pm National Kaunas Drama Theatre, Kaunas
February 28th 6 pm St. Catherine's church, Vilnius
Sam Karpienia - mandocello, vocal
Ulaş Özdemir - bağlama, vocal
Wassim Halal - darbuka, percussion
"Forabandit" is a trio - Sam Karpienia (mandol, vocal), Ulaş Özdemir (bağlama, vocal), Wassim Halal (percussion) . This band is multicultural and explores unknown areas of music such as Occitan troubadours and Turkish nomad bard traditions - aşık.
The meaning of trios name is based on occitanian language. "Forabandit" means "being denied". Occitan and alevitian view of the world has great significance in this bands creative work. Word "bandit" means a lot to this trio too. This word is their manifest – this trio sees poetry and music from the perspective of a "bandit".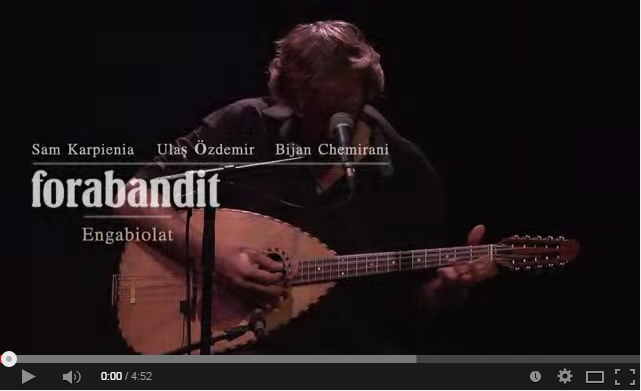 Born 5 years ago, based on a project of fusion between the Occitan troubadours and the asik Turkish repertoire, Forabandit trio has become this amazing small creative bubble that shines. For our sweet pleasure, the aesthetics of Forabandit has been reinforcing itself – unique and distinguishable, and growing by tapping info the dynamic and blossoming relationship maintained by Sam Karpienia ( Occitan chanting, mandol ), Ulas Ozdemir ( Turkish chanting, saz ) and Wassim Halal ( percussions ). The three musicians now rule over a space of free and spontaneous explorations, a kind of creolized Mediterranean universe from which wilingly springs the unexpected, even if it means fraudulently going thought the customs of tradition. A special melodic color, a structure suddenly broken, a rhythmic or vocal arrangement with a hint of psychedelic – rock...inventions flow in.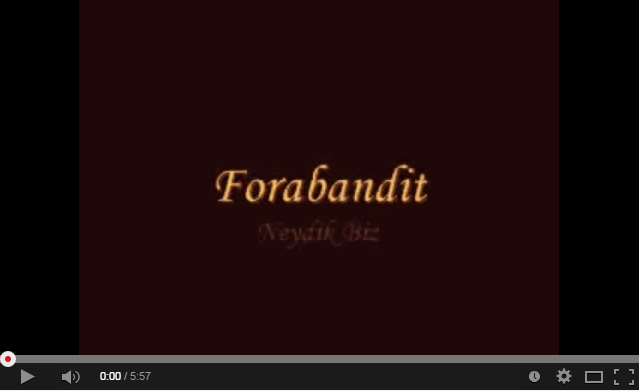 Having become the author of their own texts, Firabandit puts into verses love and exile to make the ports of Istanbul and Marseille rime, through a dozen of piece were the lived part and the imaginary part blend, transported by each one of the musicians. And to say that in this poetic universe nothing is totally gained or totally desperate, the music and the words of Forabandit take on a form of reasonable optimism that makes all the majesty and fragility of an autumn sun. The art of semi-shading, of subtlety, that Forabandit explores until the studio by playing with the roughness of the acoustic and the shine of the processing machines.
Tickets: