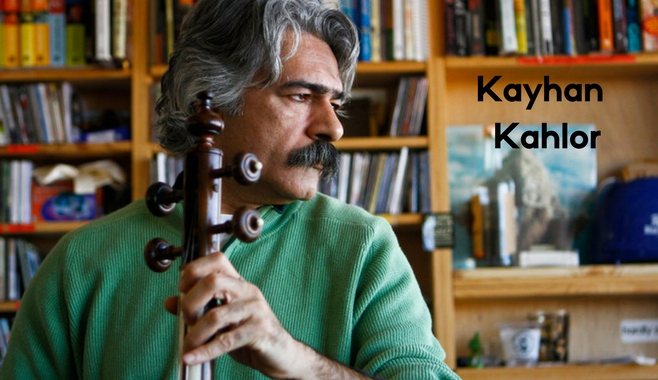 Concert times:
April 27th 19h St. Johns church, Vilnius
April 28th 19h Raudondvaris Estate Art Incubator, Kaunas
Performers:
Kayhan Kalhor – kamancheh and setar.
Fariborz Kiannejad – percussion, tombak
Kayhan Kalhor (Iran) is a first-rate performer, virtuoso of kamencheh who is creating strong and valuable musical sensations. His music is refined, sensual and radiant with Middle East tradition. This performer invites listeners to travel with him and enchanting sounds of kamancheh to better quality world.
Kayhan Kahlor has said that his main goal is vanish in music and reach perfect sensation of the world and that is hard to do in everyday life. Performer lets us to glance at and feel this kind of world with enchanting beauty of his melodies. This Persian music is full of enchantment, spirituality and poetry and it gives more than just traditional forms of music. It also gives an opportunity to take a meditative trip to yourself and a glance to a mystical side of the world.
Kayhan Kalhor is from Teheran. He has a title of one of most important ambassadors of Persian music and a mentor of new generation performers with kamancheh. His performances reveals magic of Middle Eastern music and attracts crowds to his concerts all over the world. Three records of Kayhan Kalhor "Without You" (2002), "The Rain" (2003) and "Faryad" (2005) were nominated for Grammy. Two albums from project "Silk Road Ensemble" won Grammies for him.
BILIETAI