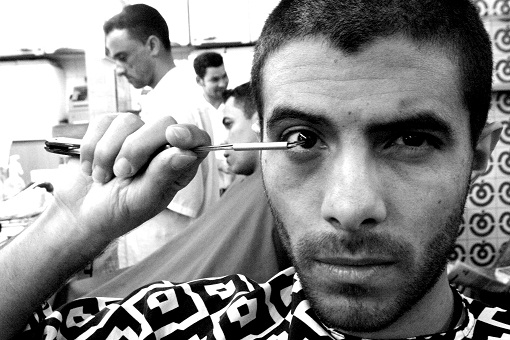 Concerts:
July 30th Music Club "Combo" Terrace in Kaunas
July 31st Vilnius Teachers' House Yard in Vilnius
Makely Ka is a unique contemporary Brazilian music, which combines poetry, folklore and various rhythms of regions of the country and electronic music elements. Makela Ka is one of the best Brazilian composers and performers from his generation, he is like an unstoppable creative machine continuously generates the most unexpected musical ideas and experimental solutions: in his latest album "Cavalo Motor" ("Motorized horse") he dives into the Brazilian cultural roots and underlying oral traditions (stories, lullabies, folk songs) with bicycle traveling in Brazil, armed with a computer and an Internet connection. In this way he tries to create a unity of man and technology.
Makely Ka has recorded more than 80 songs with a variety of Brazil, Spain, Portugal and Japan singers (Alda Rezende, Titane, Maísa Moura, Chico Saraiva Kristoff Silva, Aline Calixto, Mariana Nunes, Júlia Ribas) and shared the stage with Tom Zé, Arnaldo Antunes, Lenine and Chico César.
Strong master of the word Makela Ka has what to say and performs in an unforgettable way - you have to hear this!