Concerts:
April 29th 7pm. "Saule" Concert Hall, Siauliai
April 30th 7pm. Russian Drama Theatre, Vilnius
May 1st 7pm. VDU Great hall, Kaunas
May 2nd 7pm. club "Ramybe", Palanga
Jean – Christophe Bonnafous (France) - bansuri
Indrė Jurgelevičiūtė (Lithuania) - vocal, kanklės
Bert Cools (Belgium) – guitar and efects
Marcello Windolph (Germany/Brazil) - double bass
Miguel Hiroshi (Spain) – percussion
Merope is a world alternative music band consisting of five musicians each hailing from five different countries. With each member supplying their own artistic background, the result is an unique alchemy of sounds.
Merope's music has the potential to reach wide audiences owing to it's sensitivity and subtle combination of elements. Performing ancient songs and traditional music from Lithuania, Spain and India mingled with innovative sounds and modern harmonies, and extending its influence to electronic music, the musical chemistry of the group emerges forcefully during its concerts.
Merope has the ability to involve the audience in a musical journey both actively and affectively, creating in this way a new ritual music for the present day.
Their latest album ' 9 Days ' was created solely with solar power and recorded in the open lands of souther Spain.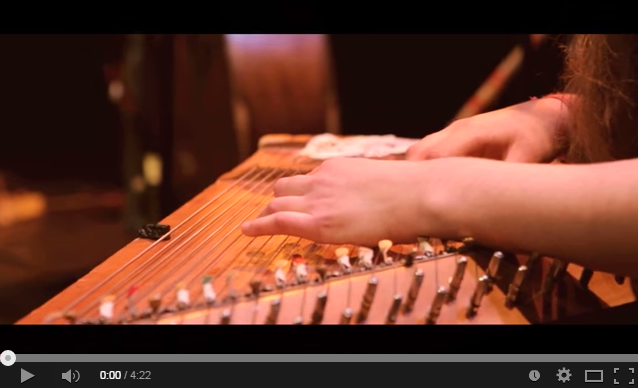 Tickets: