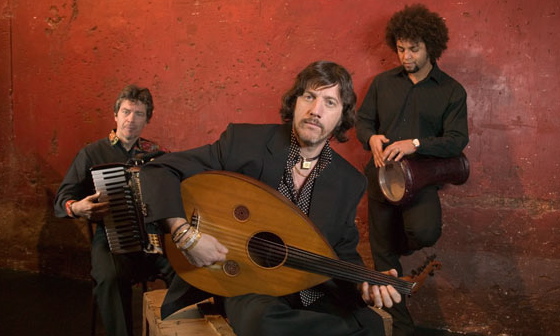 Concerts:
April 16th 7p.m. St.Catherine church, Vilnius
April 17th 7p.m. National Kaunas Drama Theatre, Kaunas

Ze Luis Nascimento (percussions),
Francis Varis (accordion)
Titi Robin ('ud, guitar, bouzouq)
Titi Robin trio is project of one of the most powerful and succesful guitarist Titi Robin. This trio is formed by Ze Luis Nascimento – percussionist, Francis Varis – maestro of accordeon and Titi Robin – guitar, ud and bouzouq.
For over thirty years, Titi Robin has swum at the confluence of world music and Arab cultures. He has surfed the impetuous and majestic poetic wave that flows from the foothills of India through Central Asia down to the banks of the Mediterranean sea. He is called the one of the world's great musicians and visionaries who exceeded the world music. Titi Robin works with "River Banks", "Jaadu", "Kali Sultana l'ombre du ghazal", "Alezane", "En Famille", Danyel Waro & Titi Robin "Michto Maloya", "Jivula" and ect. He has performed with "Gipsy Kings". His album "Gitans" was called as one the most powerful album of the year and took place as the best record in gipsy music history.
Ze Luis Nascimento is young perccusionist from Brasil. He is interested in Middle East and West countries percusions. This artist is working with Titi Robin since 2007 and are one of the most demanded musicians in France and Brasil.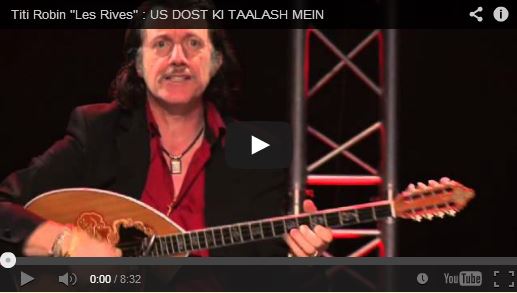 Francis Varis ( accordeon) has a huge experience in jazz music. His name is written in "Cordes et Lames", "Paris Musette" and "Bolovaris" bands. He has played with Jacques Bolognes, Tal Farlow, Lee Konitz and Brasilian singers such as Nazaré Péreira, Georges Moustaki and Maria Teresa. Francis Varis is playing with "Le père et la mère" ("Alezane") and "Fatsa" ("Un ciel de cuivre") together with Gabi Levasseur.