CONCERTS
SACHARA NOMADS and FANNA-FI-ALLAH (Pakistan/Canada)
April 21, Kauno kultūros centras, Kaunas
April 22, Dūmų fabrikas, Vilnius
DHOAD GYPSIES OF RAJASTHAN (India)
April 25, Dūmų fabrikas, Vilnius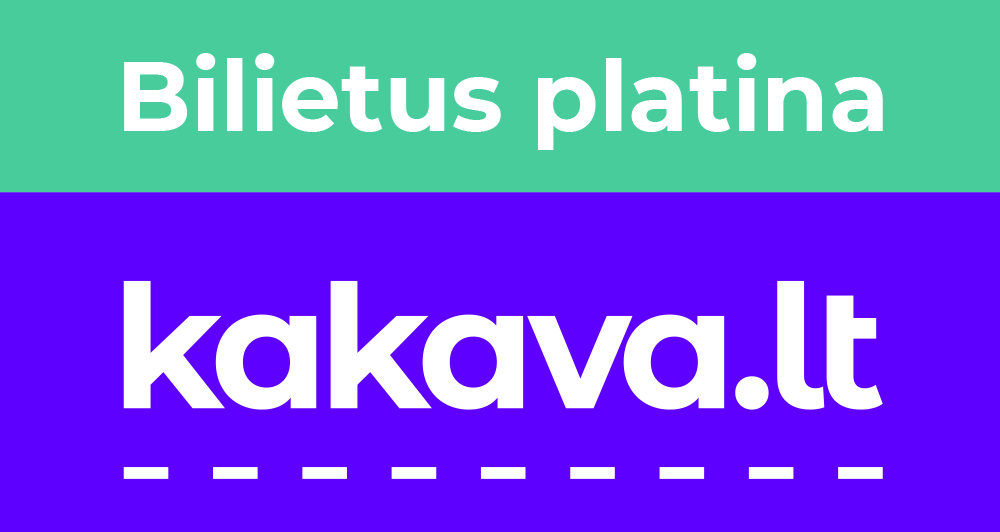 A 30% discount applies to pupils, students and seniors.
A 25% discount applies to the purchase of tickets for all bands' performances.
The festival that has been held in Estonia for 30 years is coming to Lithuania!
This April, let's turn to the vast Orient! On April 21-25th. we are preparing a festival, spreading oriental experience: 3 bands - "Dhoad Gypsies of Rajasthan" (India), "Fanna-Fi-Allah" (Pakistan-Canada) and Algerian nomads, selected in the ethnomusicological expedition organized by "ERP Music".
Yes! Finally, the most serious Qawwali music colective Fanna-Fi-Allah is coming to Lithuania, promising real ecstasy! It's hard to imagine a musical experience more spiritual and moving than Fanna-Fi-Allah's Sufi Qawwali... The Rajasthani gypsy group Dhoad, which has performed for both India's Prime Minister Narendra Modi and Britain's Queen Elizabeth II, also promises an impressive performance. Get ready for a unique musical show - talented Dhoad musicians will be accompanied by a dancer and a fakir. Algerian nomads will fly you straight to the Sahara - they will perform pure traditional music, sung for centuries at the campfires of nomadic camps, at weddings and other celebrations.
FANNA-FI-ALLAH
A passionate and fiery art form, Qawwali music weaves ancient poetry and intense rhythm with complexmelodies to invoke an atmosphere of reverence and devotional ecstasy, catharsis and transformation.
Fanna-Fi-Allah was born in 2001 out of the heart's longing for a spiritual connection to the Divine thattranscends language barriers and cultural differences. Founded by Tahir Qawwal in 2001, this firstWestern-born Qawwali ensemble has performed over 1500 live concerts in countries like the USA, UK,France, Spain, India, Australia, Indonesia, China, Russia, Morocco, Indonesia, Egypt and Pakistan.
It's through their two decades of intensive study and practice under the guidance of Qawwali mastersfrom India and Pakistan that Fanna-Fi-Allah's devotionally driven expression of Qawwali music becamean authentic representation of this ancient tradition that spans continents and cultures.
Fanna-fi-Allah are ambassadors of this divine music, spreading the message of unity and divine love allover the world with their passionate sound and their unique story.
---
SACHARA NOMADS
Authentic and traditional Berber music of the Saharan Amazigh, the "free people". This kind of music has existed in North Africa for many centuries: it has been sung by desert nomads in their campfires since time immemorial.
This is a distinctive group performing traditional ethnographic music; it was discovered by the festival organizers during an ethnographic expedition. This group has not yet performed on the stages of the Western world, so it should arouse even greater interest and curiosity of the listeners.
Traditional holiday music and songs performed during weddings and other important holidays will be played. The voices of the singers will be accompanied by traditional instruments: the oud (Arabic lute) and the darabuka (cup-shaped drum).
---
DHOAD GYPSIES OF RAJASTHAN
Dhoad Gypsies of Rajasthan is known today as "the Cultural Ambassadors of Rajasthan". Some of Dhoad's most prestigious performances include Queen Elizabeth II's Diamond Jubilee celebration in London; performing for the honorable Prime Minister of India, Narendra Modi; playing for the President of France, François Hollande; and a birthday party performance for the lead vocalist and co-founder of The Rolling Stones, Mick Jagger. Coloborated with Mathieu Chedid from France.
Dhoad Gypsies is a collective of consummate, wise and spirited musicians, vocalists and dancers of all generations. Is a mesmerizing, spectacular, fabulous show of poets troubadours, musicians, dancers and fakir (fire eater) from the country of Maharajas.
With six musicians, one dancer and one Fakir/Fire-eater. The Dhoad Gypsies are dedicated to gathering the leading figures of the Rajasthan musician castes.
The festival is partially financed by Vilnius city municipality.